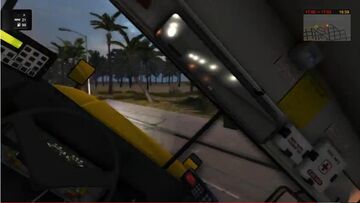 Threre are a number of Simulators that Robbaz has played extending his realm of shenanigans. 
Farming Simulator
Edit
In this simulator Robbaz and friends drive farm vehicles and golf carts. Robbaz makes a smiley face out of a crop of potatoes. He then makes a race track and races his friends on said track. Our Sweet King does not win.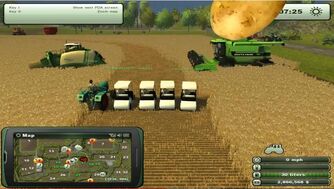 Redneck Simulator
Edit
This game isnt really a Simulator, its one of the WWE games. Whilst playing this game Robbaz makes a custom character using the games Character Creator. During the match that Robbaz brings his custom caracter into, he starts out getting his ass kicked, but then makes the other guy take some viking cock.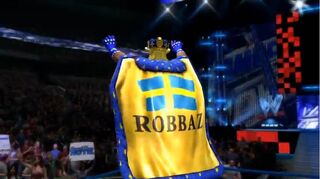 Bus Cable Car Simulator
Edit
During this simulator, the King of Nipples himself learns how to drive virtual cars in the city of San Fransisco. Robbaz's first couple of tries end up in Nipple failure. But he eventually finds a kink bus and picks up all the bitches around town.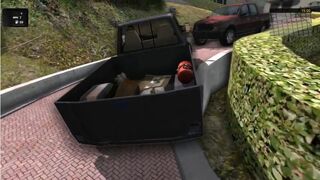 Roadkill Simulator
Edit
This isnt a simulator either. This is one of Robbaz's gameplays of Far Cry 3. In this short video, Robbaz gets a mission to collect colored leaves and a few Boar Skins. After almost losing his vehicle, he finds the leaves then proceeds to run over the boar. The very last boar, aptly named the Viking Boar, evaded the wrath of Robbaz until it couldnt run anymore.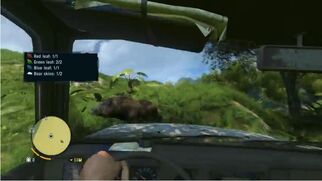 Helicopter Simulator
Edit
In the first 30 seconds of this video, Robbaz runs into a parked car then immediately comments with "Who drives a hybrid to work?". Robbaz learns to fly a helicopter with Instructor Maddox. Maddox has a horrible taste in music and is a Renegade Hipster because he has an Ipad strapped to his leg. 
Euro Truck Simulator 2
Edit
In this amazing adventure, Robbaz becomes Earl. Earl is the founder of Earl's Big Big Truck Company. He is hired to take shipments throughout Europe. Robbaz or Earl, has to avoid the insane drivers Europe has to offer. They occasionally talk shit about the precise driving of Earl, so he has no other choice but to run them off the road.