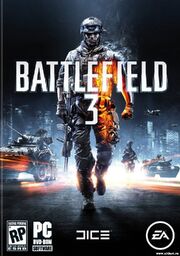 Battlefield 3
is a game created by EA and DICE for the PC, PS3 and Xbox 360 systems. It is a first-person shooter game with both a campaign and multiplayer, with the latter being the most popular of the two in the game's community.
In Battlefield 3, players step into the role of the elite US Marines. As the first boots on the ground, players will experience heart-pounding missions across diverse locations including Paris, Tehran, and New York. As a US Marine in the field, periods of tension and anticipation are punctuated by moments of complete chaos.
- DICE, developers of the game.
Robbaz is a big fan of Battlefield 3 and he often creates gameplay videos of it. He began making said videos not long after the game was released. This is the second FPS game that Robbaz has played on his channel, the first being ARMA 2. Robbaz has a Platoon on Battlelog by the name of Viking Warriors. He will accept all who want to become a member.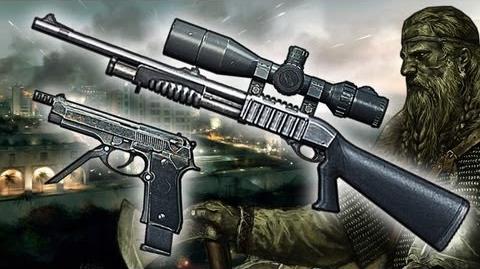 Ad blocker interference detected!
Wikia is a free-to-use site that makes money from advertising. We have a modified experience for viewers using ad blockers

Wikia is not accessible if you've made further modifications. Remove the custom ad blocker rule(s) and the page will load as expected.